Six good reasons to sign up for
Siam Sixers
Be on the cutting edge of tech and startups
We build products for a living and nothing that is new in tech biz escapes our eye. Our deeply reported newsletter brings you the inner workings of the startup industry, how markets are changing, and what it means for your business.
Master new-age concepts and their application
Get a sneak peek into Siam Computing's product thinking masterclass. We dissect everything from product strategy frameworks to new-age business concepts and send you tools and insights to become a more efficient product leader.
Learn from our challenges and epiphanies
Running a product business can be hard at times. We know. We have been doing it for a decade! Learn how we solve complex problems and turn challenges into opportunities for our customers and help them rake in the moolah.
Stay tuned to funding opportunities & giveaways
Siam is at the intersection of technology and venture capital. We have our ears to the ground on the latest VC funding opportunities, tech deals, giveaways, interesting business opportunities, and more.
The world of products is an exciting (and fun) place, so why must product newsletters be any different? From trending tweets that make you think to the latest tech memes that'll make you go ROFL, our newsletter's got you covered.
We promise to always listen to you – our reader, and write what you want us to write. If you have interesting topics that you want us to dive into, or if you have an idea that you want to share, we will be happy to give you the space to showcase it.
Subscribe to our newsletter
Checkout our
Email Courses
We've crafted our learnings into these actionable courses for decision makers.
Coming Soon !
The Zen Approach to Productivity
1 email a day for 5 days
To be productive is to create a process, and we help you do that. Get more done in work and in life with this five-day course on healthy and sustainable ways to stay productive.
Click to register
Coming Soon !
Fundraising 101
1 email a day for 7 days
Have a great business plan but no money? Learn the subtle art of fundraising and get the knowledge and tools to persuade the right investors to fund your idea.
Click to register
Coming Soon !
Minimum Viable Course to Develop an MVP
1 email a day for 10 days
Get the maximum knowledge to get your minimum viable product out in the market. This course is for all decision makers looking to put their product idea into production.
Click to register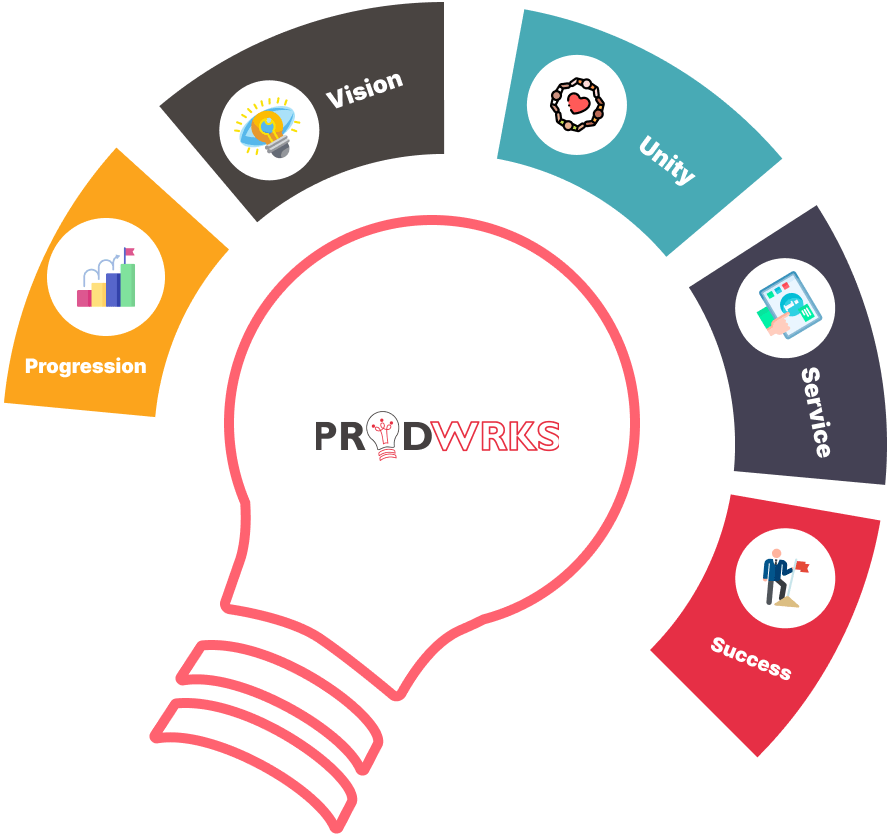 ProdWrks is a space for all things products and people. Its our attempt to give back to the ecosystem and foster growth and support for the next set of product startups. Join the community to meet hundreds of Product owners from top startups. Learn from each other, check out our library of resources, and give back however you can.