Outsourcing your MVP development is a good idea if you are not sure about the viability of your product. You will be able to see how people react to it and make changes accordingly, thereby saving money and time, especially in the early stages of your business.
There is a common misconception that only small businesses outsource the development of their minimum viable product (MVP). But, the fact is that even large companies do so. This blog explores the benefits of outsourcing MVP development and tells you why you should outsource your MVP development.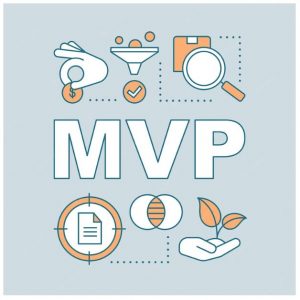 Picture Credits – Freepik
Significance of outsourcing your MVP
Outsourcing your MVP development is the most cost-effective way to get your product up and running. By outsourcing, you can save time and money while still getting a product that meets your needs.
The outsourced firm will give you technology consulting and take care of all the development work for you, so you don't have to worry about hiring or figuring out how to build it yourself. This can all be done by a team of experts who are experienced in the field.
Outsourcing is not just for startups or small businesses. Even large corporations like Google and Facebook outsource their MVPs to get their products to market faster and cheaper.
The best thing about outsourcing your MVP development is that you don't have to worry about spending too much on it. You will be able to create something cheap without compromising on quality.
Top 5 Advantages of Outsourcing Your MVP development
Outsourcing your MVP development can be a great option, especially if trying to get your first product off the ground. When you do outsource, it'll be helpful if you have a checklist for MVP development to get your basics right. Once you have that, look at some of the essential advantages of outsourcing your MVP.
Professional Counsel
The fact that you can rely on professionals with years of experience in software development firms is advantageous. They would have created several MVPs utilizing various technologies across various industries. You wouldn't have to stress over hiring new employees and doubting if they are qualified for the job. Instead, a group of specialists will be at your disposal to support you in achieving your goals.
Faster Turnaround Time
Outsourced teams can deliver products faster than any in-house team because they can skip the entire hiring process, and quicker turnaround times can only help you. Each team member lifts their load and ensures no time is wasted by dividing the work. Furthermore, your application will be ready sooner than expected.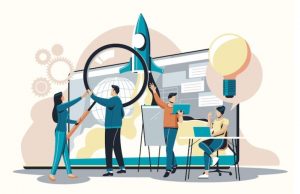 Picture Credits – Freepik
Technical Assistance
You will receive technical guidance from experts who can fully comprehend your concept. They can recognize and fix issues that crop up during the process based on their experience. The team can also take a fresh look at your project and provide ongoing assistance to help you realize your goals.
Cost Saving
The cost of outsourcing is determined by the company's location, the level of service, and the number of employees. The cost of outsourcing is also determined by how much work needs to be outsourced.
A company can save money by outsourcing its work to a third party. Outsourcing can reduce overhead costs associated with hiring new employees and maintaining office space. It can also help a company increase its profit margins in a competitive market.
Project Management Simplified
The simplicity of controlling the entire project is one of outsourcing's most desirable features. You may get directly to work rather than spending additional time getting to know new folks.
The team at Siam, for instance, is quite skilled and has worked on numerous multinational projects together. This implies that you start the process of producing your MVP with a flawlessly defined method, appraisal of delivery, expenses, and all other relevant factors.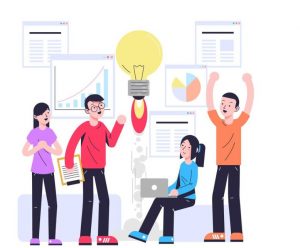 Picture Credits – Freepik
Benefits of Outsourcing Your MVP development
Outsourcing your MVP to a reliable and skilled outsourcing company can benefit you in many ways. The significant benefits of outsourcing your MVP include:
Help you to focus on more critical aspects of your business.

It will make it easier for you to scale your business.

You don't have to invest time and money into building something you may not need.

You can get feedback on your product and make changes accordingly.

You don't have to worry about hiring more staff.

It's an affordable option for those who are just starting or strapped for cash.

It allows for more creativity because the team is focused on its strengths.

Finally, it will give you access to resources that would otherwise be unavailable.
What are the Best Options for Outsourcing your MVP?
This is a question that every entrepreneur asks themselves at some point. The answer can be different for every entrepreneur. Here are a few things that you should keep in mind before choosing one. 
The first thing to consider is the type of work you want to be done. If you want your product built from scratch, you will need to find a company specializing in this area. Suppose you only want them to do some basic testing on your product. In that case, you can find a company specializing in this work or use freelancers or agencies. 
The other thing to consider when choosing what kind of outsourcing partner is the cost and time it takes for them to complete the project successfully. 
Now that you've understood the factors to be considered let's explore some of the best options for outsourcing an MVP.
One of the most popular options is outsourcing your MVP to a development company in another country. You can save money and time by not hiring a team in your home country and getting access to cheaper labor abroad. 
Another option is to outsource your MVP to a freelancer or agency specializing in this work. This way, you have more control over the project, and it will be easier for you to find someone who has experience with your type of product or service.
Wrapping Up…
Many companies are now outsourcing their MVPs to third-party companies because it is cheaper and faster. Outsourcing your MVP will also help you gain first-hand experience of what the market is expecting from your product. 
Do you need to develop an MVP but don't have the time or skills? Our team of experts can quickly and efficiently build whatever you need, whether it be a full-blown app, website, or just an MVP. We can also help you with product research and feature design.
What are you waiting for? Reach out to us now!