There are different types of companies that offer MVP development services, and they all have their own forte. So when you are looking to hire an MVP development company, it is essential to choose one depending on your business type and the scope of your project.

Keep reading before you zero in on an MVP development company. 
Why hire an MVP Development Company?
Launching a minimum viable product (MVP) is a popular trend for startups and businesses as the cost of developing an MVP is much lower than developing a full-fledged product. It also helps businesses get customer feedback, which can be used to improve the final product.
MVP development companies help businesses save time, money, and resources by developing an MVP that meets their needs. Apart from design and development services, these companies also provide product strategy and consulting services to make your business model work.
Picture Credits – Freepik
Four things to consider before making your decision
There is a lot of confusion when evaluating different types of MVP development companies and choosing the best one for you. Before zeroing in on an MVP development company, let's walk through a few things to consider. 
Service offerings and pricing plans
Evaluating each MVP development company's service offering and pricing plans is vital before deciding which one you want to work with. To make a good decision, you should ask yourself the following questions:
What are my goals? 

What are my needs? 

What do I want from the MVP?

Do I have a budget in mind? 

Do I have any specific requirements or considerations that must be met?

How much time do I have available for this project?

What kind of feedback am I looking for – feedback on design, functionality, or both?
Once you are clear with your requirements, then the next set of steps to be taken are as follows:
Evaluate each company's service offering and pricing plans. Find out what type of MVP they offer, how much it will cost, and what features are included in their service.

Compare your shortlisted companies by looking at their portfolios,

customer reviews

, and other factors like team size and location.

Pick the company that offers the best value for your project based on your evaluation criteria.
2.Look For Viable Qualities
The best MVP development companies will have a good mix of technical and design expertise. Finding a company with viable qualities and experience in developing MVPs for startups and established companies is essential. Lookout for the following attributes:
A good MVP development company should be able to help you create an MVP that is both scalable and repeatable. This will allow your business to grow exponentially to serve all your customers with minimal overhead. 
Your MVP development company must understand the industry well and provide a product that will meet customer needs. They should also have good communication skills and understand what their clients want.
The best MVP development companies have experts in their respective fields with years of experience. They should also be able to provide a cost-effective solution for your project.

Good MVP development companies should be able to help you define your goals and the target audience for your product. They should have experience developing products in the same industry as yours and provide insights on the features that will work best for your market.
The best MVP development companies are innovative, creative, and can work quickly. They also know how to balance project scope with time and budget constraints to get a quality product without going over budget or missing deadlines.
A good MVP development company should have a team of skilled designers and developers. They should be able to give you a prototype of your product in a short amount of time. And they should be able to work with you on the feedback your target audience gives.
A good MVP development company should also be able to provide accurate estimates of how long it will take them to complete the project. They should be willing to work with their clients to make necessary changes during the process.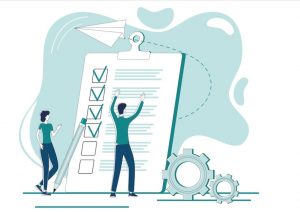 Picture Credits – Freepik
Factors that Make an MVP Development Company Investment Worthy
A good MVP development company will help you convert your initial idea into a prototype. They will guide you from the ideation stage to the release stage and assist you in getting early feedback from your customers by providing prototypes for testing.
An MVP development company will provide the best possible solution for your business needs at an affordable cost. An investment-worthy MVP development company provides a significant return on investment. They offer the following benefits:
They are affordable

They provide high-quality development

They offer higher ROI than other solutions

They can build a prototype for your product within your stipulated deadline
A good MVP development company will help you get your idea off the ground and into a tangible, working prototype. They can help you find the most efficient way to develop your vision and ensure that it is not just a concept on paper.
Checkout their Skillset
An MVP development company must deeply understand the latest tools and technologies. They must also have a well-equipped team with design, programming, and marketing knowledge.

The company should not just be focused on developing an MVP but also focus on user experience. They should be able to strategize and develop solutions for their clients to ensure that they are solving the right problems for them.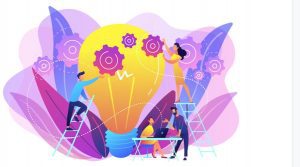 Picture Credits – Freepik
Wrapping Up…
A successful MVP is built with a clear understanding of the customer and their needs. This means that an MVP development company should be able to provide you with a prototype that matches your requirements.
You've got a great idea for a startup, and you're ready to take it to the next level. The question is, how do you find the right MVP development company to take it to market?
At Siam Computing, we have all the tools and expertise needed to help you create your MVP. What are you waiting for? Reach out to us now!